SCHOOL'S ARE OPEN TOMORROW:)
Month of October: Islamic Heritage Month
In 2007, the Government of Canada declared the month of October as Canadian Islamic History Month. The province of Ontario passed the Islamic Heritage Month Act (2016) to recognize and affirm the important contributions that Muslims make in Ontario as part of the vibrant social, economic, political and cultural fabric of our province. 
Please connect with the Alliance of Educators for Muslim Students (AEMS) and Inclusive School and Community Services for information about upcoming events including our Islamic Heritage Month – Beyond the Month Community Event for staff, families, and students.
Month of October: LGBT History Month
The month of October commemorates the impact that gay, lesbian and transgender individuals have had in our local communities, nationally and internationally.  It is an opportunity to build awareness of the contributions the 2SLGBTQ+ community has made in Canada and abroad.
The affirmation of gender diversity in our learning and working environments means that we recognize the diversity within our 2SLGBTQ+ communities and acknowledge the presence of Indigenous, racialized, disabled and other diverse identities among our students and staff. Likewise, knowledge about 2SLGBTQ+ history helps to address the systemic barriers that contribute to heterosexism and cissexism.
The Farm's Funny of the Week: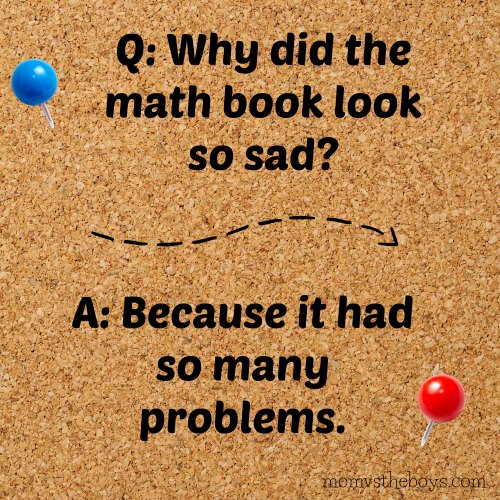 Mathies Home Supports contains a variety of activities that families can work on at home to build fluency with mathematical concepts.
Additionally there are stories that can be read to help families and caregivers explore math concepts with children aged 5 to 7.  These stories are also available in French.
$4618!!!
Together, with the support of all our families, students, staff and community, we not only reached our goal, but we surpassed it!!!
Thank you to all of you for supporting this great cause for the Terry Fox Foundation!
Students will enjoy a Pajama Day at school!!!!
Looking Ahead at the Farm:
October 9- Diamond Day– Yom Kippur
October 14- Thanksgiving Holiday- NO SCHOOL
October 21- PA Day – NO SCHOOL
October 23- Cross Country Regionals
Bruce's Mill Conservation Park
3291 Stouffville Rd, Whitchurch-Stouffville, ON L4A 7X5, Canada
A Closer Look
Beckett Farm Public School Fundraiser!

筹款活动
凡于2019年10月23日至11月3日期间到多伦多或列治文山的Samko & Miko玩具货仓或在他们的网上购物,Samko & Miko将会把你的总销售额的10%捐赠给Beckett Farm
Public School!请转發给您的朋友和家人。
就像1、2、3一样简单!
1 购物
何时:
2019年10月23日 – 2019年11月3日
何地:
多伦多店
77 Fima Cres
M8W 3R1
或
列治文山店
60 East Beaver Creek Rd
L4B 1L3
或
在线购物代码 
BECKETT-F19
2 印章
请通知收银员你正在參加这项筹款活动,我们的组别名字为:
Beckett Farm Public School
收银员会将印章印在收据正本的后面
3 提交
请于11月22日前把带有印章的收据正本送往办公室
**若在网上购物就不用提交收据,筹款小组将会把总销售记录下来
**若在店內购物,请保存影印件或扫描件。如果商品有缺陷并且需要更换,Samko &
Miko将接受收据的影印件或扫描件**
 **请注意,我们将不接受任何有折扣的收据**
请到Samkotoys.ca查看传单、地图、营业时间及所有的优惠
October 9: Diamond Day- Yom Kippur
Yom Kippur, the day of Atonement, is the most solemn of the Jewish Holy Days.
At synagogue, the evening service is called Kol Nidre. People ask for forgiveness of their
sins and forgive others of theirs. Jews refrain from all eating and drinking on this day.
In this period of celebration, reverence, and prayer, we wish a Happy New Year to staff,
students, parents/guardians, and members of the community who observe this High
Holiday.
Spring 2018-2019 EQAO Results: Beckett Farm Outperforms again!
Each year our grade 3 and grade 6 students participate in EQAO standardized testing. We commend the efforts of our students and those who support them, including our staff and families.  EQAO results are one of the many ways we measure student success and provide a snapshot of results across our Board and the province.  This data is a source of information to support the ongoing improvement of student learning.
The 2018-2019 results have been released this month and we are pleased to see that as a school, Beckett Farm P.S. is performing above both the York Region District School Board and the province of Ontario in most areas. Please see the table below, extracted from our full school report.
Table: Beckett Farm P.S. compared against YRDSB (school board) and province (Ontario) in both Junior (grade 3) & Primary (grade 6) divisions in all subject areas tested.
This data is publicly available from the EQAO official website, links below:
CONGRATULATIONS TO ALL OUR STUDENTS!