The Farm's Funny of the Week: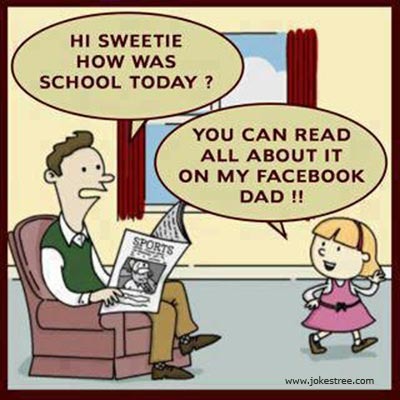 TIP OF THE WEEK:
How can I nurture my child's mental health?
Help children build strong, caring relationships:
It's important for children and youth to have strong relationships with family and friends. Spend some time together each night around the dinner table.
A significant person who is consistently present in a child's life plays a crucial role in helping him develop resilience. This person—often a parent or other family member—is someone your child spends a lot of time with and knows he can turn to when he needs help.
Show your children how to solve problems that arise.
Help children and youth develop self-esteem, so that they feel good about themselves:
Show lots of love and acceptance.
Praise them when they do well. Recognize their efforts as well as what they achieve.
Ask questions about their activities and interests.
Help them set realistic goals.
Create a safe, positive home environment:
Be aware of your child's media use, both the content and the amount of time spent. This includes TV, movies, Internet, gaming devices (whether hand-held, or played through a computer or TV). Be aware of who they might be interacting with in chatrooms and online games.
Be careful about discussing serious family issues—such as finances, marital problems, or illness—around your children. Children can worry about these things.
Provide time for physical activity, play, and family activities.
Be a role model by taking care of your own mental health: Talk about your feelings. Make time for things you enjoy.
https://www.caringforkids.cps.ca/handouts/mental_health
This Week at the Farm:
December 2-6- FDK Classroom Visits continued
December 2-3- Dental Screening continued (JK, SK, Gr 2, Gr 7, Possibly Gr 4)
December 3- COSN Delegation Visit to Beckett Farm PS
On December 3, Beckett Farm PS welcomes the COSN (Consortium for School Networking) Delegation to our school. These education leaders from around the world will be visiting our classrooms to observe and learn about the wonderful ways our staff and students engage in 21st Century learning. This includes how we are leveraging digital tools to engage our students in innovative learning practices to promote Global Competencies such as collaboration, critical thinking, creativity and communication. We are very excited to welcome our guests into our dynamic learning spaces! 
December 4- Daycare Winter Concert
December 4- Grades 2-4 participating in a Cartoon Workshop
Looking Ahead at the Farm:
December 9-13- Hour of Code
December 11- Primary Winter Concert:
Day time performance: 11:30 AM, Evening Performance: 6:30 PM
December 12- Kindergarten Winter Concert:
Daytime Performance: 2:30 PM
December 12- Grade 8 Pierre Elliot Trudeau Guidance Department Visit to Beckett Farm
A Closer Look
Beckett Farm's Very Own Celebrity!
One of our very own grade 4 student's was asked to be on City TV news! Z.G. was asked to demonstrate her use of a new technology that she is testing out in class – E Sight Electronic Glasses for people with Low/Impaired Vision. We are very proud of Z.G for her leadership in sharing her learning with others to help improve the lives of many!
Check her out: Testing Electronic Vision
BFPS 6th Annual Winter Concert
Concert performed by Grades FDK/1 to 3
With special appearances by:
Concert Band

Concert Choir

School of Rock

Grade 8 classes
Wednesday, December 11, 2019
Day performance: 11:30 am (doors open at 11:20 am)
Evening performance: 6:30 pm (doors open at 6:00 PM)
**For the evening performance, please have your child at the school between
6:00pm to 6:15pm on Wednesday, December 11th.
Win FRONT row seating and a RESERVED PARKING spot!
Families of students participating in the WINTER CONCERT will be given ballots for each $10 gift card they donate towards the Holiday Heroes Campaign. For example, families that donate $20 will be given 2 ballots. We will have a draw to win reserved front row seating and a parking spot on the evening of the Winter Concert on Wednesday, December 11. The gift card collection will be from Monday, December 2nd until December 12th.  We are collecting gift cards for grocery stores and department stores.
Holiday Heroes

Campaign
Beckett Farm Public School is partnering up with "Holiday Heroes", an organization run by the York Regional Police, to help support families in our community.
Families may choose to donate $10 gift cards for a grocery store or department store. 
The drive will begin on Monday, December 2nd and run until Thursday, December 12th.
For EACH $10 gift card donated to the Holiday Heroes campaign, families of students participating in the WINTER CONCERT will be given ballots for a draw to win reserved front row seating and a reserved parking spot on the night of the winter concert on Wednesday, December 11. Ballots will be drawn on December 10th.
Thank you for your generosity this holiday season!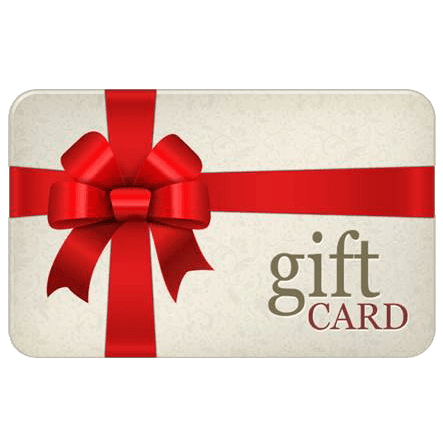 Trustee Newsletter Greeting
Trustee Greetings for school newsletters Dec2019 – Trustee Lynn
Kindergarten French Immersion Registration
Registrations Begin January 17, 2020
December Specials: