Black History Month- February
Celebration of Black History Month has been a part of Canadian society since the 1950's.
Lieutenant Governor Hal Jackman declared February as Black History month in Ontario
in 1993, and in 1995, the Honorable Jean Augustine made the same declaration in the
House of Parliament in Ottawa.
These declarations set the stage for acknowledgement of the contributions of people of
African Heritage to the cultural, economic, political and social fabric of Canada dating
back to the early 1600's. They also increased our awareness that people of African
Caribbean Heritage are an integral part of Canadian history.
During the month of February, we deliberately reflect upon the legacy of African history
in all its various forms, and we join all Canadians in celebrating Black History Month. By
contemplating on persons of African Caribbean Canadian heritage, famous and not so
famous, who have been significantly influential through their ideas, words and actions,
we appreciate the place of African history in the history of the world.
2020 AEBS African-Canadian Speakers and Resources
The Farm's Funny of the Week: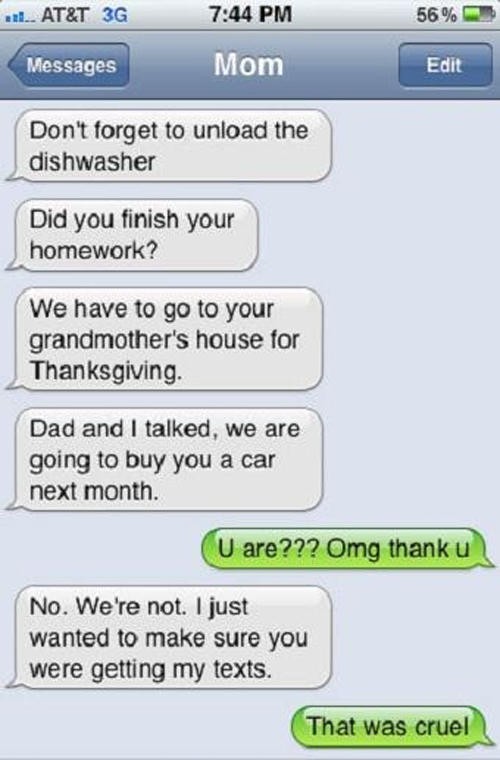 TIP OF THE WEEK:
This Week at the Farm:
February 5- Primary Firefighters Presentation
February 5- SC Movie Night @6:30PM
Looking Ahead at the Farm:
February 12- SC Family Badminton Night @6:30PM
February 17- Family Day- NO SCHOOL
A Closer Look
Beckett Farm Family Homework!
Thank you to all our families and scholars for participating in our Bell Let's Talk Day initiative! What an overwhelming response we received with the Talk Bubbles! It is incredible to see all the wonderful ways families support each other's Mental Health!
We will be displaying these Talk Bubbles in our front foyer, so please take some time to enjoy reading them.
This year, Bell Let's Talk Day raised a new record of $7,719,371.25!!  This will allow Bell to donate more to Mental Health Initiatives!
Beckett Farm PS Spirit Wear!
We are extending our deadline! Please get your orders in by February 15, 2020!
To check out our spirit wear and to place an order, please visit http://www.chewyapparel.ca/store/beckett-farm/ to purchase BFPS Spirit Wear.
If you have any questions or concerns please feel free to contact Ms. Rizzi. We look forward to seeing everyone in their Beckett Farm gear!
Spirit Wear Colour Options Equity and Inclusion- English version
Thank you,
Ms. Rizzi
Thunderbolts 加油! 穿上带有Beckett Farm精神的服饰展现学校精神! 2020 年1月20日 周一起我们将开始销售代表学校精神的服装一直到2月15日为止,请至以下网址上购买http:/ /www.chewyapparel.ca/store/beckett-farm/ to purchase Spirit Wear.
如果您有任何问题或疑虑,欢迎联络 Rizzi 女士,我们期待在 Beckett Farm 学校的活动中见到所有每一个人!
谢谢,
Rizzi 女士
ines.rizzi@yrdsb.ca
School Council Lunch Program
Tuesdays and Thursdays
February, March and April orders due on cash on line by: Feb 2nd, 2020
Beckett Farm Public School Lunch Program
***If the ETFO strike happens on Tuesdays or Fridays, the school council lunch program will be cancelled on the day, and a makeup lunch will be provided accordingly in the following weeks. 
Mondays, Tuesdays, Thursdays and Fridays
Hot Lunch Program – Highlights for February 2020
Specials for February include:
Cheese Ravioli in tomato sauce
Meat Ravioli in tomato sauce
Tuna Sandwich on a whole wheat Kaiser
And available for another month!
Steamed Dumplings (chicken & veggie) with soy sauce
***Dear Parents,
In anticipation of possible school closures during the week of Feb 3-7, 2020 – Kid's Kitchen we will be managing the situation on a day by day basis.
We will manage as follows:
1/ if your school is closed, then Kid's Kitchen will cancel all lunches for that school
2/ if your school is open, we will be delivering as normal
There is no need to contact the office about cancelling any orders, we will handle everything internally.
Our intention is to restart lunch delivery as quickly as possible, once a resolution is in place and schools have confirmed that they are open.
Thank you for patience and co-operation in allowing us to provide the best possible service to the schools.
We truly enjoy serving your community and the children – and look forward to a quick resolution in this matter.
School Pizza Lunches
***Should anything affect pizza day (Eg. ETFO Strikes) we will simply extend the pizza session to allow for any missed days and the third session will be a lot shorter.
School Council Updates
Community Events
1) Parent Engagement and Network (PEN) for Chinese Families
Various workshops:
Reading Your Child's Report Card
2) Hong Fook Youth and Family Program
Hong Fook PA Day Program Flyer – 2020
February 4 2020 Postive Parenting 正⾯育⼉家⻓⼯作坊
(Feb20)Active Listening and Communication Skills
4) Tamil Heritage
YLP-Tamil-Parents-Guardians-Network-Discussions
Tamil-Parent-Network-Yoga-and-Parent-Group-Cedarwood-PS
Tamil-Heritage-Month-Research-Assignment
5) Alliance of Educators for Black Students
BlackHistoryMonthPosterContest
6) Parents For Children's Mental Health